News & Events
Director of Education of Al-Sharqia receives Al-Helal and Al-Beqawi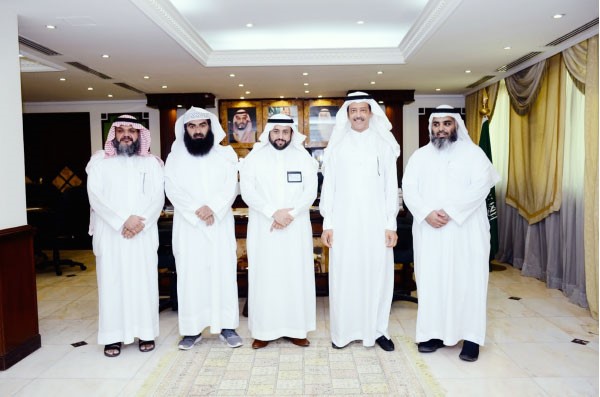 The Director General of Education in the Eastern Province Dr. Nasser Al Shalan received in his office on the morning of Sunday, July 8th, President and Chief Executive Officer of Aramco Gulf Operations Eng. Abdullah Al-Helal and the Leader of the Hai Club at Al-Tirmidhi School, Salim Al-Baqawi, the Trainer and Developer of the Robotics Programs, trainer Mohammed Al-Ahmari, and Sign Language Interpreter Dhaifallah Al-Ghamdi. The guests exchanged talks regarding the result of the community partnership with Al-Hai Club at Al-Tirmidhi School in Khafji, which produced a deaf-friendly robot.

The program aims to identify innovators and gifted people with special needs and provide them with the knowledge, skills, tools and opportunities to participate and express their technical creativity through quality programs. This will highly help them in winning the highest skills of creative thinking and opportunities to participate in competitions and competitions that mean this aspect.

Al-Helal commended Al-Khafji Club for its programs, events and development courses for the students of Al-Khafji province. The Director of Education also praised this qualitative partnership and the employees and innovators of Al-Hai Club at Al-Tirmidhi School.