News & Events
After assuming his assignment as C-JOC
Al-Qahtani Meets JOC Members and Department Managers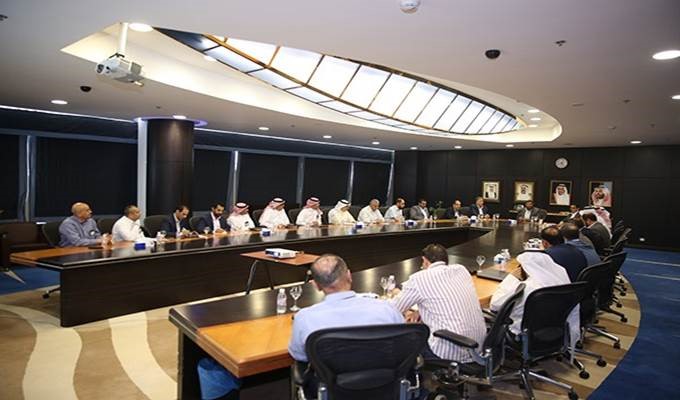 On Tuesday, October 3rd 2018, C-JOC Eng. Azeb Al-Qahtani held a meeting with JOC Members – Executive Directors – and Department Managers at the Meeting Room in KJO Office Park.

The meeting was attended by EDO Eng. Mohammad Al-Khatib, EDI Eng. Abdullah Al-Qahtani, A/EDP Eng. Mohammad Khalil and A/EDB Eng. Mubarak Al-Saeedi.

Al-Qahtani welcomed the attendees, lauded their efforts, heard from them and briefed them about the expected tasks and responsibilities in the new era. He lauded the efforts of KJO employees and all efforts exerted toward developing KJO human resources, and emphasized that safety is first.