News & Events
At the end of his assignment as C-JOC
Al-Shaheen Sends an Appreciation Letter to KJO Employees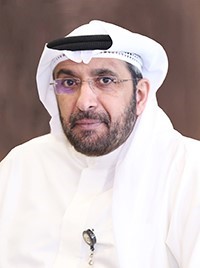 Eng. Saeed Al-Shaheen, Ex C-JOC, sent the following appreciation letter to his colleagues in KJO at the end of his assignment as C-JOC:

"My march with you as a Chairman for KJO Joint Operating Committee ended yesterday, Sunday, corresponding to 30 September 2018. My brother/ Azeb Mohammad Al-Qahtani – President and CEO of Aramco Gulf Operations – assumed the JOC chairmanship to continue the march of KJO with you.

In this regard, I would like to extend my thanks and appreciation to all of you, for your dedicated efforts, support and cooperation, which reflected the strong cordial bonds between our two brotherly countries.
I have full confidence that you will extend the same limitless support to my brother/ Azeb Mohammad Al-Qahtani, and will cooperate with him in performing his tasks toward leading KJO to a prosperous future.

I assure continuing my endless support and cooperation, as Deputy CEO for Kuwait Gulf Oil Company, toward achieving KJO objectives.

Finally, I wish you all good health and success in your endeavors, and supplicate to the Almighty Allah to keep this amiable relation between our two brotherly countries".