News & Events
HRDF Holds an Awareness Session about "Tamheer Program" in KJO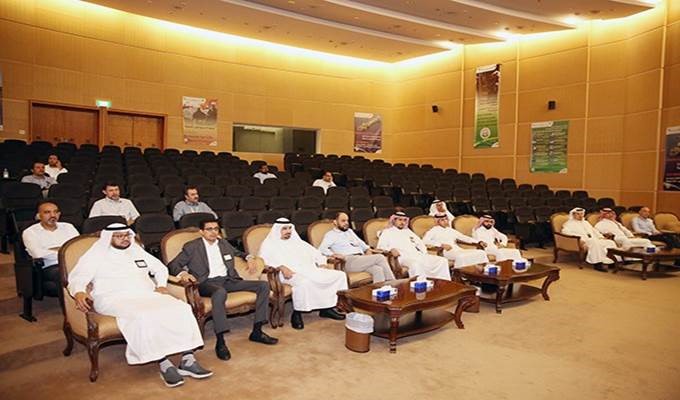 On Thursday, August 30th, 2018, the Human Resources Development Fund (HRDF) (Hadaf) held an awareness session about its various programs, especially "Tamheer", which is an on-the-job training program for the Saudi fresh graduates, at KJO Office Park.

The delegation of HRDF comprised the General Director of the Fund, Mohammad Al-Shuwaier, together with the Assistants Sulaiman Al-Jumaiah and Moteb Abdullah.

On behalf of KJO, the session was attended by EDI Abdullah Al-Qahtani, A/EDB Marai Abbas, A/M(TDD) Eng. Ayman Al-Khader, together with a number of department managers and superintendents. Moreover, HR Manager Ibrahim Al-Dousari and Majed Al-Rashid attended on behalf of AGOC.

Eng. Abdul Aziz Obaidan, Superintendent of TDD Career Development Division, welcomed the attendees and introduced them. Then, Al-Shuwaier talked about the programs and activities of the Fund; particularly, the program called "Tamheer", which aims at training Saudi graduates at government institutions, international organizations and outstanding companies for 6 months, in order for them to gain experience and skills to prepare them for full time employment.

Thereafter, and in coordination with the Public and Government Relations Department (PGD), the Fund created an account for KJO in the Fund, for the purpose of supporting the program and recording the specialties and numbers of trainees that can be received by KJO under "Tamheer" program.

At the end of the session, the Fund representatives answered the questions and inquiries of the attendees and discussed all suggestions which help improving the goals and progress of "Tamheer".