On February 28, 2000 and after Aramco Gulf Operations Company (AGOC) commenced its activities and took over the Saudi Government's share in the divided zone and Arabian Oil Company (AOC) which represented Kuwait government side, carry out Joint Operations in accordance with a Joint Petroleum Production Operations Agreement(JPPOA) internally known as Khafji Joint Operations (KJO).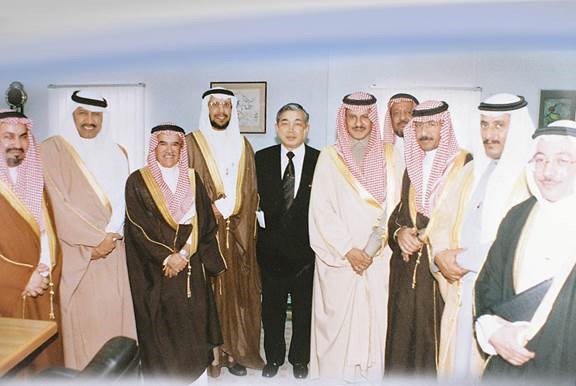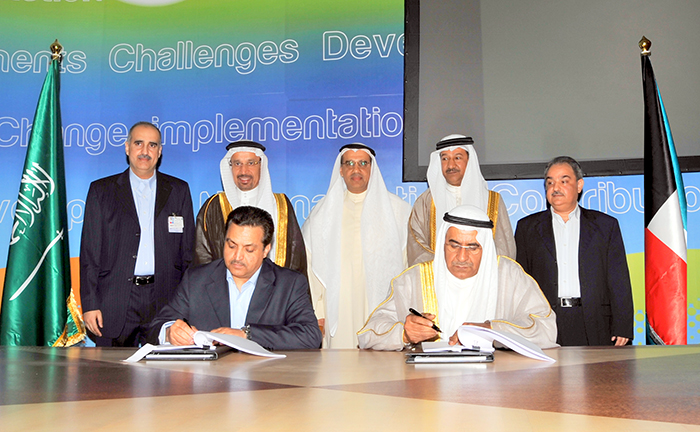 Based on the JPPOA, two committees were established for the management of the Joint Operations. These are the Joint Executive Committee (JEC) which is the supreme decision making body, deciding on policy matters of the Joint Operations, including the operations program and Budget and the Joint Operating Committee (JOC) which will be for the supervision of the day-to-day operations and activities. Both committees are comprised of six members from both sides of the agreement.
It is worth mentioning that on Jan 4, 2003, the AOC concession agreement with the Kuwait Government expired and the Kuwait Gulf Oil Company (KGOC) took over to run the Kuwaiti share in the undivided one half of the divided zone ushering a new era of a joint operations between two national companies, i.e. Aramco Gulf Operations Company (AGOC) for running the Saudi share and the Kuwait Gulf Oil Company (KGOC) for running the Kuwaiti share.
On March 3rd, 2010, the two national companies entered into the Joint Operations Agreement at the Conference Hall, Office Park, in the presence of the Saudi Minister of Petroleum & Mineral Resources, H.E. Engineer Ali Al-Naimi and the Kuwaiti Minister of Petroleum, H.E. Sheikh Ahmad Al-Abdullah Al-Subah. The agreement was signed by P&CEO Engineer Mohammad A. Al-Shammari on behalf of AGOC, and C&MD Engineer Bader N. Al-Khashti on behalf of KGOC.
The KJO worked right from the beginning to develop cooperation ties between the concerned Saudi and Kuwaiti parties particularly the officials in both countries. As a result, the KJO achieved consistency of performance and created the team spirit atmosphere among its operating components.